WisdomThinking® Consulting for SME
The WisdomThinking® Consulting for SMEs training turns you as a consultant into a wise sparring partner for your SME clients in 13 days. In doing so, you first support your SME clients as in WisdomThinking® Mentoring in gaining an overview and orientation. Beyond that, however, you help him further until he has found a harmonious solution for his concern.
Unlike WisdomThinking® Mentoring or WisdomThinking® Coaching, your focus is less on individuals, but primarily on the company as a whole, its situation, orientation, strengths and weaknesses, and its need for change. With the WisdomThinking® method you help your SME client to find out in which direction he wants to go in view of his initial situation, which resources he can mobilize for this purpose and what good steps can be taken to arrive at the harmonious solutions.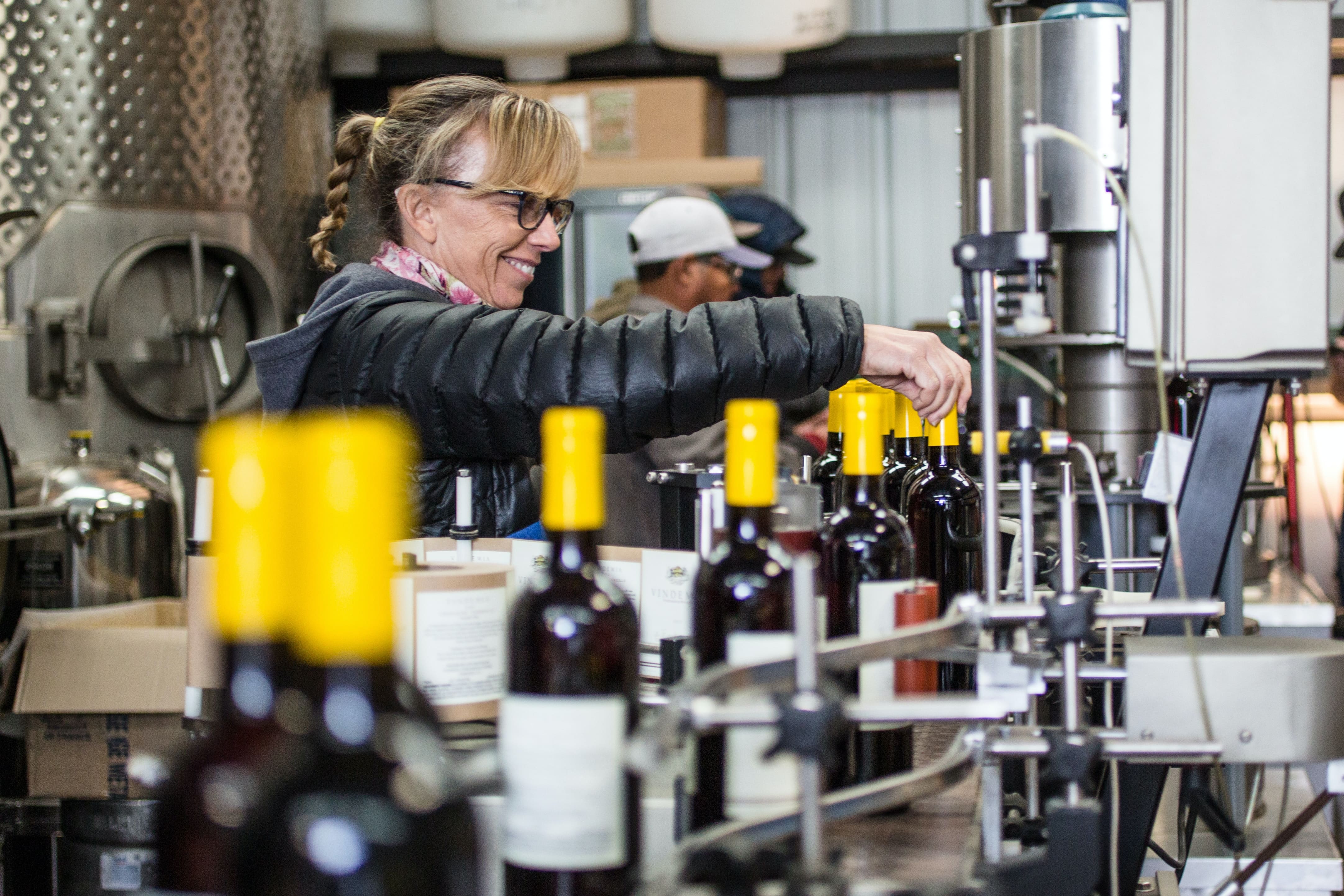 Why SME consulting with WisdomThinking® ?
All-rounder as sparring partner: Our experience is that SMEs often need a sparring partner who has the SME as a whole in mind, beyond the number-driven perspective of a classic consulting. Someone who understands the world of SMEs and knows what makes employees, customers and the environment tick. This is precisely because all functions are still thought of from a single source in SMEs more than in corporate groups. Personal contact with employees and the environment still plays a much greater role, often there is also an owner family and everything is closely linked. And yet SMEs have to prove themselves in the same markets as their big competitors, and as "hidden champions" they often do this very well.
Wise decisions with harmonious solutions: Precisely because in SMEs the common concern of all stakeholders is often still easily tangible, there is a great opportunity to make it the central starting point of entrepreneurial action with WisdomThinking®. And thus to make "wise decisions" again and again, which elegantly lead to harmonious solutions from the situation of the SME and its options for action.
Target group: The training is aimed at all consultants and managers who are active in the SME sector and want to expand their skills by an important dimension: the resonant perspective with the WisdomThinking® approach. In our experience, this is an important addition also for many coaches who already have a foot in an SME through their coaching activities and are then confronted with questions that go beyond coaching skills and experience.
What can you do better at the end of the training?
With WisdomThinking® consulting for SMEs, you can confidently
work with the WisdomThinking® method and the Harmonic KMU Guide
help your client quickly and thoroughly clarify his situation and concerns
identify how different influencing factors relate to each other
better identify the concerns of the SME
thereby gain strength and orientation for their further actions
find new harmonious solutions
help the management to decide more confidently under uncertainty (VUCA) (alone or in a team)
involve all participants or even turn them into (co-)entrepreneurs, and
then get what needs to be done really effectively "on the road".
Because WisdomThinking® strengthens the clients' ability to "read" the context of a decision well, thereby minimizing bias and noise in their judgment (Kahnemann) and better engaging all stakeholders.
Training content (13 days in total):
Content of Module 1: Kick-Off (3 days)
Compact introduction to the resonant mindset as a central basis for WisdomThinking®.
Getting to know the method with its change of perspective towards the perception of the context as a reservoir of interrelated resources
Working with the Harmonic KMU Guide as practical tools with their strong visualization, structuring and logic
Working out and practicing the harmonious approach, first in the simplest application case, namely the action of the individual.
Content of Module 2: WisdomThinking® as an SME consultant (2 days)
The perspective of working with third party concerns
Dealing with process, factual, professional and relationship levels
Subjectivity of soundness
Mindset of the SME consultant, especially impartiality, non-judgementalism
Special consulting skills at WisdomThinking®
The art of resonant conversation.
Content of Module 3: The work process of the WT consultant for SMEs - Part 1 (2 days)
The specifics of third party concerns in different constellations and roles
The field perception: Perceiving forces and their resonances with the help of different tools
The acquisition of a harmonious overall picture
From the field perception to the sharpening of concerns
The concern as a source of strength and orientation for the next steps
From the concern to the next steps: Ideas for the client's own coping and follow-up counseling formats.
Content of Module 4: The perspective and work process of the SME consultant - Part 2 (2 days)
Change of perspective on SMEs (concerns, internal structure, context, interrelationships)
The role of the SME consultant
Case work on an organizational canvas
The world of SMEs
Process, factual and technical consulting and their fusion
SME consulting versus organizational development and management consulting (orientations, methods and models, issues: Strategy, culture, organizational patterns, and business concerns).
Content of Module 5: Understanding SMEs (2 days)
Introduction to the different functional areas for the needs of SME consulting
Human Resources (recruiting, development, leadership, organization, employer branding, labor law, outsourcing) and Suppliers (supply chain management, supply chain law, globalization)
Corporate management (leadership, strategy, organization and their interaction)
Corporate culture, vision, business development
Marketing, sales and innovation
Manufacturing, supply, finance, legal, framework
The interactions and interrelationships of organizational areas, enterprise typologies.
Content of Module 6: Conclusion, presentations and transfer (2 days)
Special organizational topics such as succession, future viability, sustainability, wise work, agility
Review and rounding up of the training
Presentations of an SME consulting case from your own consulting practice as a final work
Certification
More information
Start and End Times:
Day 1 of each module: 10:00 a.m. - 6:00 p.m.,
Day 2 and Day 3, if applicable, each: 9:00 a.m. - 5:00 p.m.
Number of participants: min. 6 and max. 12 participants.
Course management and trainers:
Dr. Martin Böckstiegel and Dr. Elke Böckstiegel
Scope of services:
The modules together comprise approx. 113 teaching hours of 45 minutes each plus breaks (approx. 104 time hours including breaks).
Drinks and snacks are provided.
License to use the Harmonic KMU Guide for your own work during the training.
All working materials will be made available in a separate log-in area created for the training.
Certificate of completion.
Costs:
The participation fee is EUR 6,240 plus 19% VAT (EUR 7,425.60 gross). Installment payment and discount on request.
For participants who have already successfully completed the WT Mentor training, participation in the closely related modules 1 - 3 can be omitted upon request. This reduces the participation fee by EUR 3,360 plus 19% VAT (EUR 3,998.40). The remaining participation fee for modules 4 - 6 then amounts to EUR 2,880 plus 19% VAT (EUR 3,427.20 gross).
Contact and registration:
Harmonia Academy, Tel. +49.3491.8731377 or kontakt@harmoniaacademy.de
The course description as PDF and the dates as PDF.